WORK & EARN MORE IN YOUR PIGGY BANK!
This Little Piggy depends on quality helpers to make each sale a success.
Working a shift is rewarding with the opportunity to make new friends while earning more money.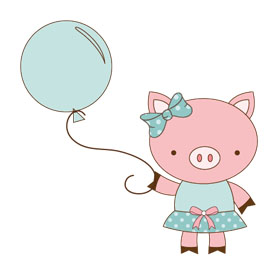 Working one 3.5 hour shift will:
Consignors will raise the commission to 65% of their total consignment sales along with an earlier admittance pass to the private presale and discount sales.
Working two 3.5 hour shifts will:
In addition to the above, consignors will receive 70% of their total consignment sales.
Consignor that does not work a shift:
Will receive 60% of their total sales.
Shop before the public at the Private PreSale.
What does it mean to work a shift?
You will help check in items (and be first to see what items will be for sale), neatly organize items on the sales floor, assist customers, and help sort unsold items after the event. Any consignor is eligible to work — Moms, Dads, Grandparents, and Friends. We are always in need of male helpers especially during set-up and tear down to help with the heavier lifting.
SETTING UP: Come join us to set up shop. Dress comfortably to set up racks and tables. Some lifting required. Husbands are always welcome to help for your 3.5 HOUR SHIFT!!!!
DROP OFFS: Come see what everyone else is selling! You will inspect items for quality and put inventory away. Sign up to work drop offs while you are already there dropping off your own items. Please do not schedule your drop off appointment during your shift.
ORGANIZING FOR SALE: Come work this fast paced shift as we organize and set-up for the sale.
SALES FLOOR ASSISTANT: Greet shoppers as they arrive and scan their receipts as they leave. Help keep items organized and assist shoppers that need help during the sale.
RE-SORTING: Sort donated items and unsold items.
SCANNER/CASHIER: Help us at the registers: let us know if you have experience or if you'd just like to assist. These positions will be assigned by the This Little Piggy staff.
PREGNANT CONSIGNORS: Pregnant consignors that would like to help us will be assigned positions that do not require manual labor or long periods of time on their feet. We also offer our pregnant consignors the opportunity to distribute flyers. First come/first serve. To sign up as a pregnant helper, you will need to contact us at info@thislittlepiggyconsignment.com
SORTING AND BREAKDOWN: Be part of the group that sorts donated items at the end of the sale. Save yourself a trip and bring your unsold items home with you at the end of your shift!
Please do not ask us to hold or purchase items before the presale. We must be fair and consistent to all our team members.
Who can help?
CONSIGNORS: Registered consignors are automatically eligible to help at the sale. Consignors get to pre-shop before the public dates, but those who work a shift get earlier entry into the Pre-Sale than consignors who do not work a shift. Consignors who complete one 3.5 hour work shift will earn an extra 5% back on their total sales (65% instead of 60%). Consignors who complete two 3.5 hour work shifts will earn an extra 10% back on their total sales (70% instead of 60%).
WORKER POLICY
In order to achieve a successful event, we rely on our workers to complete the shift obligation they signed up for. Workers must be on time and stay for their entire shift (unless released early by a TLPC sale owner) in order to obtain the benefits. Please arrive 10 minutes early to your shift so that you can receive duty instructions.
If you must cancel or reschedule a work shift, please do so as soon as possible. You can remove/alter a work shift by logging in to the worker registration system until it's offline on the evening before drop-offs begin. Once the system closes you will need to contact us at info@thislittlepiggyconsignment.com to cancel your shift. We need 24 hours notice in order to cover that shift for the sale to run smoothly and to help prevent shoplifting.
Workers who do not follow through with their commitment will not be allowed to work at future events.
Children are NOT allowed to accompany moms on their working shifts, with one exception — if you are a new mom who is able to work while carrying your young infant in a carrier. If you are a new mom interested in helping, please let us know so we can assign you "a new mommy" job.
This policy has been created in order to maintain a high quality sale. We want to attract only workers who are responsible and dependable. Please thoughtfully consider the commitment before you put your name down for a shift.
Shifts are limited~Sign up now to get the best shift for your schedule!